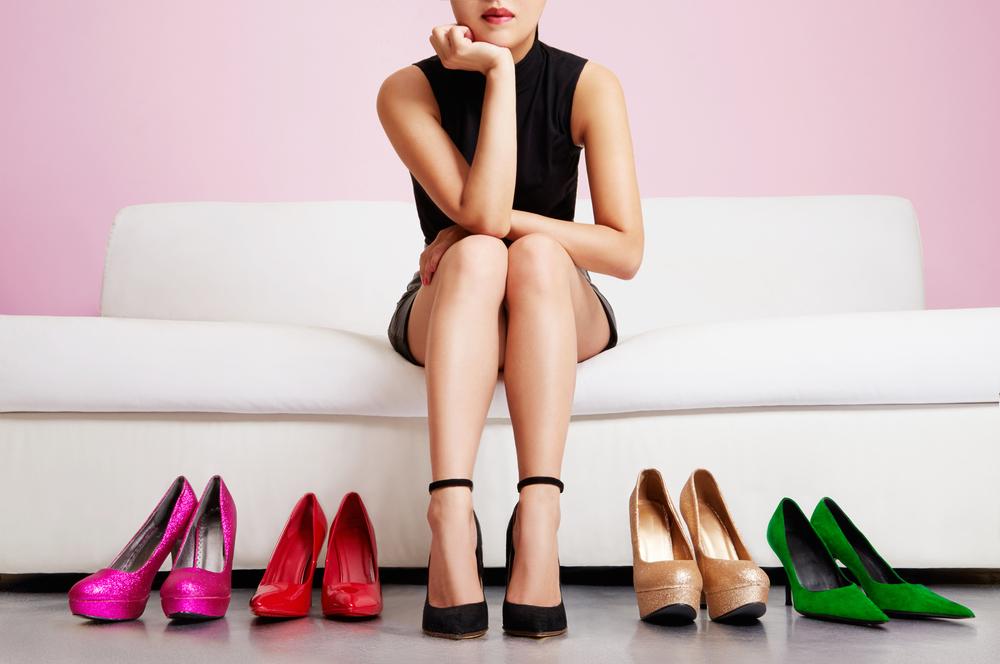 When someone refers to high heels or "heels," they are usually referring to any shoe with a lifted heel of any kind. It's a general term that actually encompasses many different shoe styles. If you're a frequent heel wearer, then you know how different one pair of heels can be from another. That's all thanks to the shoe style's eventful historical journey and evolution that made high heels as widespread and recognizable as they are today. Here's a guide to some of the most popular heel types and how to style them.
Pumps: Welcome to high heels 101, where you'll be learning about some of the most iconic styles of heels. First up is the pump style. This one has a classic persona and matches the image of what you might typically think about when you think of high heeled shoes. Pumps commonly feature a closed toe or peep toe feature and wrap around the sides of the foot all the way around the heel, which might range anywhere from one inch to two or three. Pair some cute pumps with skinny jeans for an elevated date night look or with a pencil skirt or slacks for an outfit that means serious business.
Ankle Strap Heels: As their namesake explains, a pair of ankle strap heels features a stylish strap above the heel that wraps around the front of the ankle. The strap itself comes in a few common styles, ranging from buttons and hooks to belt clasps, ties, elastic and more. The benefits of ankle strap heels are worth noting because they're helpful whether you're a seasoned heel wearer or a first timer. The ankle strap attached to the shoe helps create a sense of support and extra stability while slimming the ankle area and accentuating the tapered shape where the calf meets the ankle area.
Stilettos: These spiky shoes are a symbol of power, femininity and physical balance. Stiletto heels feature a skinny heel that ranges from around two inches to infinity and beyond. This particular shoe is common in super high heel heights and is especially sought after by those who are looking for a noticeable height boost. Stilettos have remained a cute heels option for decades and are a wardrobe staple for many. Add stilettos to a fitted black dress, a flouncy miniskirt or even a pair of distressed jeans.
Source: Nesolenaya Alexandra/ Shutterstock.com
Wedges: If you want to wear heels but are in the mood for maximum comfort, there's still a heel style out there for you. Wedges combine the height and fit of a traditional high heel without all the wobbliness and lack of balance. Wedges feature a uniform heel that connects in the middle, creating a block shape that promotes even weight distribution and stability.
Wedges are commonly offered in the sandal variety, making them a great option to pair with your favorite summer dresses. The wedge style is also popular in the sneaker world! Sneaker wedges give you the lift you want without baring your toes or the tops of your feet. Pair some sneaker wedges with a t-shirt dress or a tennis skirt for a chic athleisure look.
Heeled Boots: The versatility of high heels is a gift that keeps on giving. Versatility within the spectrum of heels not only makes them appropriate for different individual style types and occasions, but it also allows for wear across all seasons and types of weather. High heel boots are just one example of a heel style that performs well in cold weather.
Common heeled boot styles include chunky ankle boots with a thick heel and fitted over the knee boots with a stiletto heel. These are great for getting an extra layer of coverage around the feet and toes when the temperatures fall below freezing and look great with tights, sweater dresses and more! Pair yours with jeans, a fun sweater and a few pieces of cute jewelry.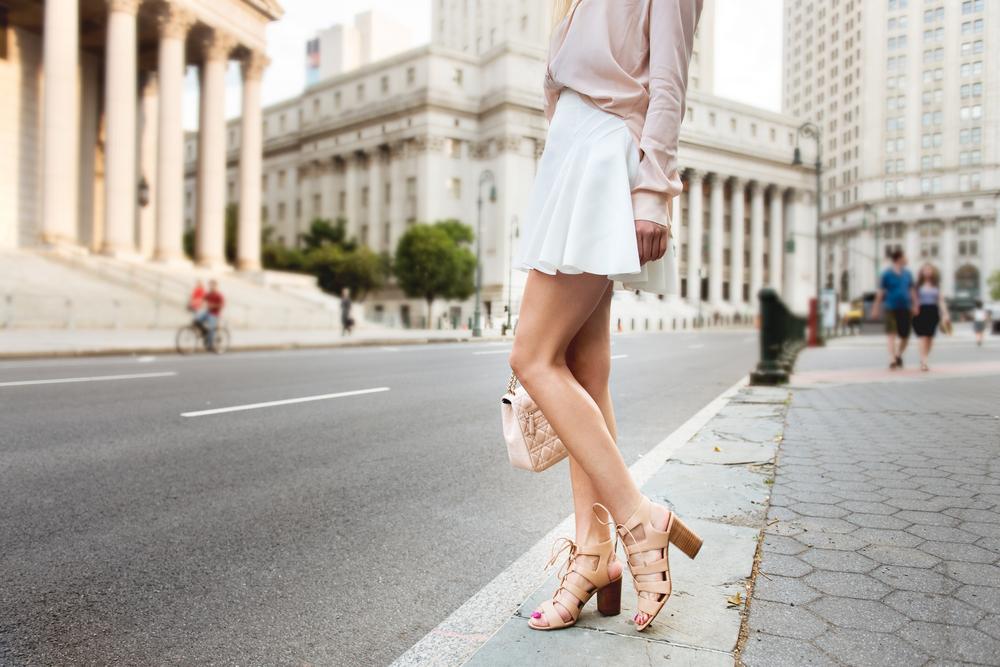 Source: Nick Starichenko/ Shutterstock.com
Slip-on Heels: Flat mules offer a balance between close toed shoes and breezy sandals. They are perfect for casual wear around the house as well as most daytime happenings. On the other hand, high heel mules are a dressier take on the classic flat style.
If you're not a fan of heels in general or they tend to irritate the back of your heels, try out a pair of mules or other slip-on heels with a one or two-inch heel. The open back element is sure to maximize comfort while maintaining the overall look of a high heel. Pair this heel style in a neutral color with spring or summer dresses for a look that works for both day and night.
Also Read: How to become a Fashion Expert? – 10 Best Tips for all fashioners!