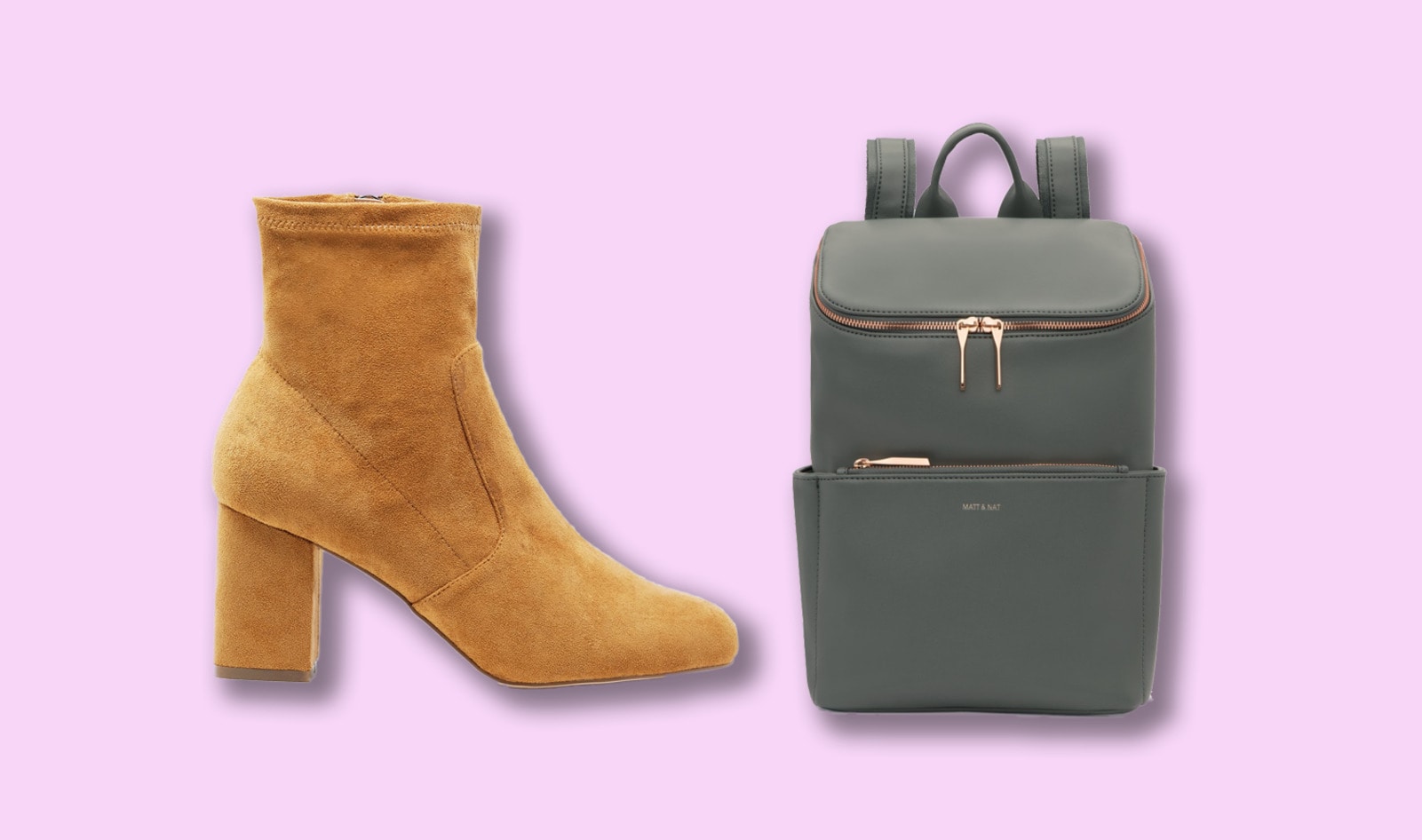 Living a cruelty-free life can be a great decision, but at the same time, it can be tricky to identify what a specific product is made from. For instance, choosing accessories can be frustrating, as leather products seem to be the norm in the fashion world. Fortunately, different alternatives are available, so keep reading to find the top 10 vegan-friendly accessories you must have in 2023.
Vegan wallet
A wallet is an essential accessory for everyone, and it is possible to choose a vegan option. For instance, you can buy a wallet made from cork, recycled plastic, or synthetic leather. Vegan wallets are stylish and high-quality, meaning you can have a great accessory while also caring for the planet.
Vegan watch
A classy and functional watch is a must-have accessory. Fortunately, some brands know they don't have to harm animals to create outstanding accessories, so they choose sustainable materials for their products, such as bamboo, pineapple leather, or cork. A vegan leather watch strap is available in different colours and widths, meaning you can renew your watch without compromising comfort or style.
Vegan shoes
Finding beautiful vegan-friendly shoes is not easy! The good news is that cruelty-free options do exist – so you can be sustainable and fashionable at the same time. Different vegan shoes are available, including boots, sneakers, and sandals, and you want to look for options made from materials like plant-based leather or canvas.
Vegan belt
A vegan belt is a vital accessory for any outfit, and luckily, tons of materials can be used when making belts without putting animal life at risk. These materials include cork, nylon, pineapple leather, and elastic. Besides environmental friendliness, vegan belts provide other benefits too. For example, they are cost-effective since it is much easier to maintain vegan leather than animal leather.
Vegan backpack
A vegan backpack is an excellent accessory for anyone on the go. When looking for this accessory, you want to ensure it is made from materials like recycled polyester or cork instead of animal-based materials. The design should also follow vegan principles, meaning it should be free from features that harm the animals in its production. Lastly, you should opt for a stylish and functional backpack.
Vegan sunglasses
Sunglasses are classy accessories to wear during summertime and protect your eyes. While they were once made from materials like cheap metal and plastic, this has now changed as consumers' demand for sustainable products has increased. As a result, many brands provide sunglasses made from bamboo, recycled plastic, and wood. Since they aren't made of harmful materials, vegan sunglasses are better for your skin and eyes and are also built to last, saving you money in the long run.
Vegan scarf
A vegan scarf is an outstanding accessory that perfectly complements an outfit. Unlike fast fashion items, vegan clothing items are more durable while providing the best quality. Moreover, they are healthier for the skin, as they are made from materials like bamboo and organic cotton, which don't cause itching or inflammation like synthetic materials.
Vegan hats
A hat is a functional accessory, whether to protect you from the sun during summer or keep your ears warm during winter. Fortunately, cruelty-free options are available, so whether you're looking for a beanie, a bucket hat or a beret, there is something out there for everyone's preferences.
Vegan jewellery
You must get vegan jewellery if you love adorning your fingers, wrists and ears with lovely trinkets. From earrings to necklaces, many vegan-friendly options are available to fit everyone's style. Wearing such a piece is a great way to make a statement, as it indicates your solidarity with animals and commitment to a vegan lifestyle.  
Vegan phone case
Safeguarding your phone from scratches is essential, and while it can be challenging to find an eco-friendly phone case, it's not an impossible mission. You want to choose a phone case made from plant-based materials or recycled plastic. Also, make sure to double-check the size to ensure it fits your phone.
The bottom line
Vegan accessories are made from sustainable materials, making them an excellent choice for protecting the planet. They also have health benefits, as they are free from harmful toxins, and at the same time, they come in a wide range of styles, designs, and colours, meaning you can find the perfect accessory to complement your style.