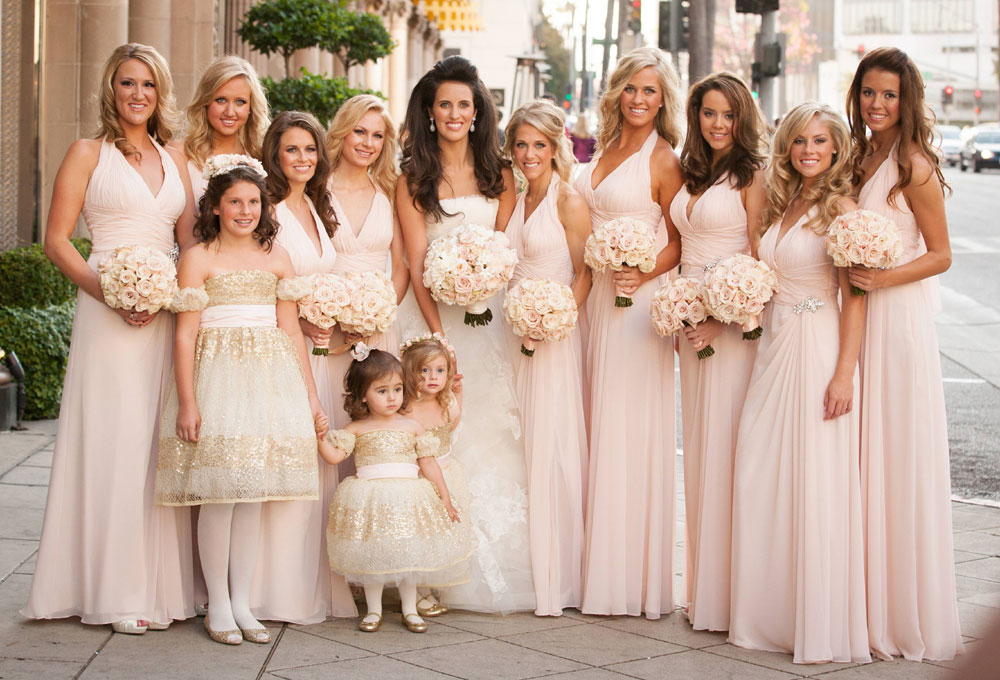 Did your would-be hubby and you decide to arrange a Victorian-themed wedding? Yes? Well, that's a really unique and brilliant idea! These days, most of the couples are either choosing nature or movie inspired theme. So, I really want to praise both of you for thinking something out-of-the-box. For implementing this theme, you both have to put in a lot of joint effort. For instance, you have to create a dramatic décor, decide an amazing Victorian menu, set up a bar counter consisting of timeless liquor, hire some great musicians and of course, you both must don attires that have a Victorian feel to it. Oh, wait! Just shopping for yourself and helping your would-be husband choose his attire won't be enough; you need to purchase dresses for the bridesmaids and groomsmen as well, and that too, the ones that have a Victorian-era feel to it.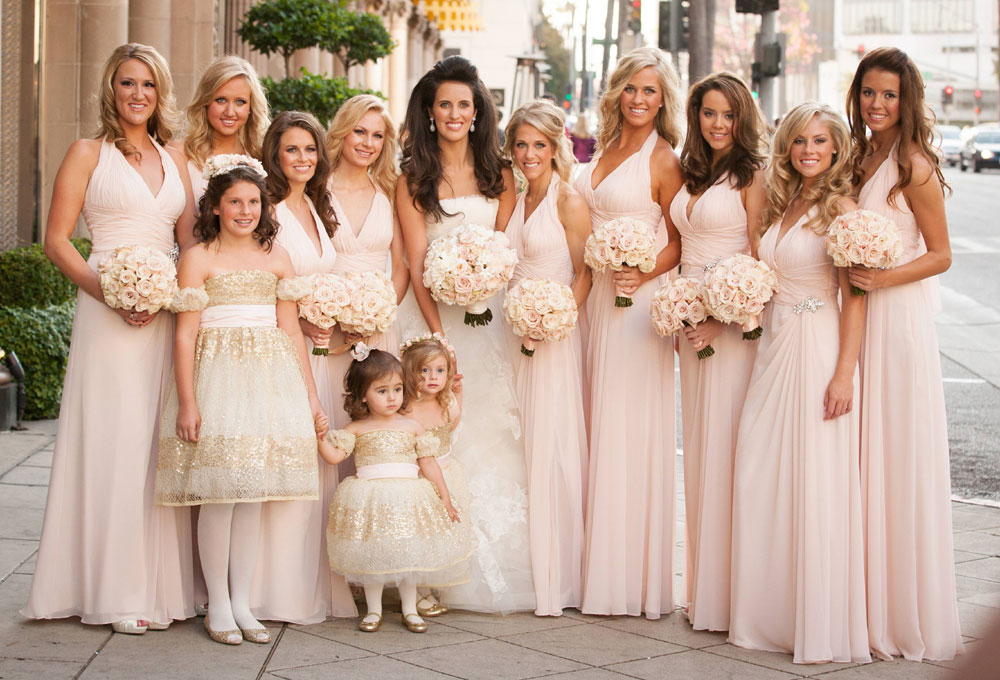 Well, choosing Victorian style attires for the groomsmen won't be difficult as it is easily available. Just hit your nearest shopping mall or search online and I can bet, you'll find plenty of groomsmen attires that are tailored according to the Victorian designs. But, finding "regal-like" Victorian style cheap bridesmaid dresses is almost next to impossible. Hence, what you need to do is find a talented designer and instruct him to tailor dresses that look similar to the ones donned by the women, belonging to the Victorian era.
But, before you visit a designer, let me ask you one essential question, have you seen an authentic, Victorian-style dress or gown? Or, do you know about every single tiny to big details of a Victorian style gown? No? Well then, just keep reading.
A Guide to Designing Prim and Proper yet Outrageous Victorian Style Dresses
To design Victorian style bridesmaid dresses, the first and foremost instruction that you need to give your designer is- "Please make it as flary as possible". Do you know why am I asking you to give this instruction to your designer? Well, it's because, in the Victorian era, every woman used to don dresses or gowns that had massive flares.
Usually, the women belonging to this era used to wear a Victorian Style Crinoline Cage around their waist, in order to make a simple gown look flowy. But unfortunately, these cages are not available in the current era and hence, what you need to do is, instruct your designer to add layers of cancans to create the flary and flowy effect. You can also search for these kinds of dresses online. Yes, you read that right!
Stick to Puffed or Bell Sleeves
Well, the women belonging to the 19th century aka Victorian era were obsessed with puffed or bell sleeves. They truly couldn't think beyond that at all. If you research a bit about their dresses, you'll see that from a regal princess to a commoner, everyone used to wear dresses having either of these sleeves. Therefore, ask your designer to add this detail/feature to the bridesmaid dresses.
Additional Suggestion: If you want to create a mismatched look, then ask your designer to tailor a few dresses with puffed, and the rest with bell sleeves. Isn't this a great idea?
Choose a Soft and Subtle Color
Women belonging to that era always preferred wearing attires that were light in color. Hence, I would suggest you ask your designer to stick to pastel shades such as- blush pink, pale yellow, pastel mint, lilac, powder blue, etc.
Having Ruffles is a Must!
Last, yet the most important detail of a Victorian style gown or dress is loads of ruffles! Women belonging to this golden era used to wear dress with multiple layers of ruffles. Some of them liked ruffles near the neckline; some liked it on the waistline, hemline or on the entire skirt. Some women had ruffles tailored at the back of their dress, just to make it look eccentric. So, do ask your designer to add ruffles without fail.
Tip: If possible, instruct your designer to tailor ruffles using a different material. For instance, if the bridesmaid dresses are being fabricated using chiffon or satin, ask your tailor to create ruffles using tulle or any other soft net material.
Other Styling Tips:
Make your girl gang wear stylish hats and gloves.
Keep the overall makeup minimal, just a nice layer of blush and dark lips.
Their jewelry should be as simple as possible.
So now, hopefully, you'll be able to instruct your designer really well to design perfect Victorian style cheap bridesmaid dresses. For reading similar blogs, keep following me.
Author bio- Jane is a popular fashion designer-cum-blogger who has written several blogs on designing cheap bridesmaid dresses as well as bridal gowns. To know about latest fashion tips, read her blogs.