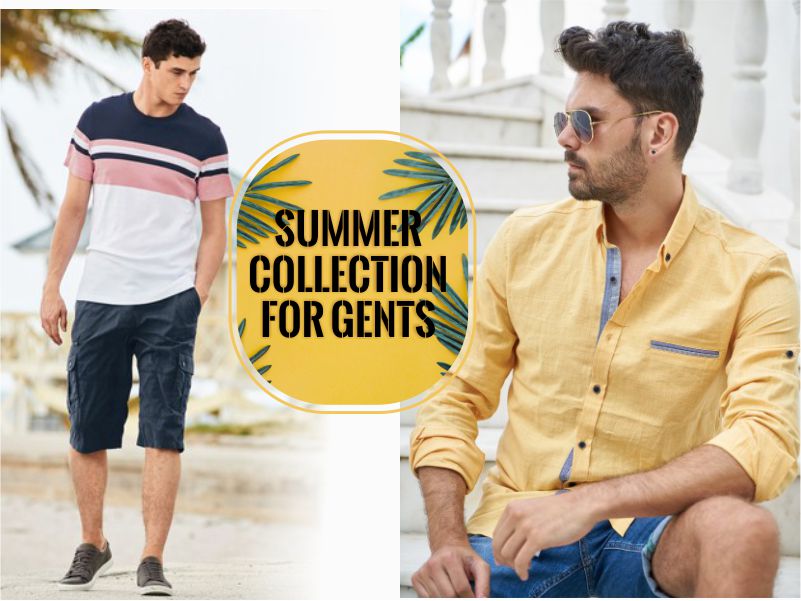 Hot days are knocking at your head. The scorching sun of summer days will surely demand you to wear some cool dresses in the season. It becomes essential to have a look in the closet and re-arranged it with new stocks before the hot days hit you.
Many guys don't have enough ideas to select the comfortable clothes for these days. They simply carry on with their selective few options.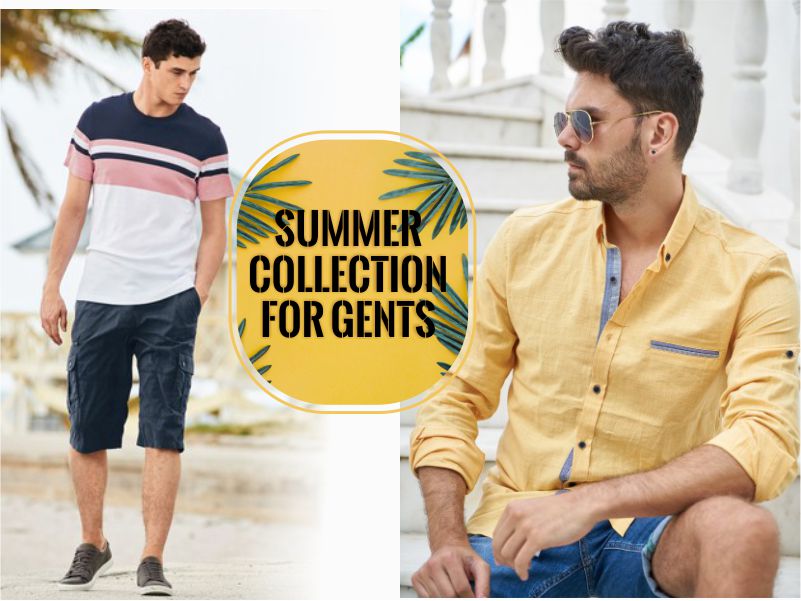 To collect the best stock for the summer wear for these sturdy guys, let's visit to gents garment shops in Amravati where you can find a huge collection especially for summer.
Fitted polo
Polo shirt always remains in fashion for these handsome guys. Summer season somewhat looks incomplete with it. The guys just concentrate while selecting the polo shirt that it should fit in you smartly.
The polo shirt being simple still looks tailored and aspires to show off your muscles. Guys, simply concentrate here, you are looking for the fitted polo t- shirt and not for the tightest shirt out there.
Shorts
Summer days are seems hard to cross out without a pair of good shorts in your closet. Isn't it? Simply step into gents garment retailers in Amravati and the right pair of shorts in different colours. The shorts must be tailored through your thigh and upper leg.
Believe it you guys looks cool in those hot days there wearing such a pair of polo t-shirt with a short.
Shorts with casual shoes
Only the dresses don't matter in these hot days, but also the other wears like a pair of shoes also adds to your look. Handsome guys always pretend to show off their toned body and still look decent. Let's try out a combo of oxford shorts with a gray fitted t-shirts and loafers. What you think about adding a hat with it? Try out, it will sure bring a new look in yours.
Shirt cum t-shirt style
What you think about a front half button-up shirt for summer? I think it simply adds to your style in hot days. It can be another right outfit most appropriate for this summer. Make it little stylish, wear it with jeans and mark your own style. It is recommended to guys go for light colour and light fabric materials such as linen, cotton, and crepe.
Wide legged trousers
It is not necessary always to follow other's style. The guys can create their own style. And you can influence others to follow your style. The right outfit fills one with confidence and boosts the personality.
Try out a new style with a pair of wide legged trousers replacing straight pants. It shows your individuality when you get to dress up different rather than picking up the main stream fashion outfit.
Round neck stripped t-shirt with faded jean
Summer is here and you simply can't skip the thought of beach and swim. Get ready and shuffle your wardrobe to find a pair of round neck striped t-shirt with faded jeans coupled with campsite loafers.
It is an easy wear for any guy and you simply look cools at the beach wearing it.
White button shirt
The hot days and you would for sure like to stroll in the evening to feel the cool breeze over there. Strolling about on the city paths during a warm evening, you can go with a skinny jean in blue paired with a white button down shirt.
Cover your feet with the boots.
A cargo shorts with a plaid shirt
Another new form of men's style for summer can be a cargo shorts with a plaid shirt. It can become a hot trend for this summer. Barbecue party or a beach party with this new style wear with friends or colleagues can be trendy.
Printed African t-shirts with a faded jean short
Did you ever think of this style before? Let's try out this summer and you see the difference. Go little trendy and select red and yellow coloured t-shirt and team it up with shorts keeping other things simple. Wear sandals and don't forget to hang out with your summer glasses.