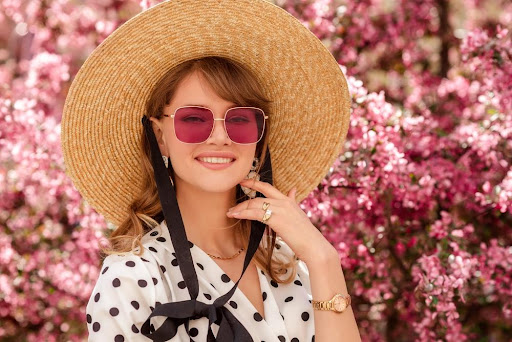 Spring is an inspiring season for fashion! By now, you're on the hunt for new and on-trend looks to awaken your wardrobe and give life to tired outfits. We'll show you the must-have items for spring if you're ready to revamp your style. Discover fun accessories and bright, energetic colors. From flattering outfit additions to stylish eyewear, you can't go wrong when you try one of these seasonal best-sellers! 
Awaken your closet with color! Vibrant sunglasses are on-trend this season. Polarized sunglasses will help you make the most of sunny spring days, especially in the right frame shape. You can't go wrong with a flattering round or soft square frame with lightweight shirts or cotton dresses. 
Shop for classic eyewear styles like cat eye sunglasses and aviator sunglasses in bold hues. Are you interested in unique and flattering eyeglasses frames? Colorful geometric styles are turning heads, especially in a two-color or three-color gradient. Popular spring colors in sunglasses include juicy orange and dreamy lavender. Light blue eyewear is mesmerizing and ideal for adding color to neutrals. Spruce up a white jacket or a cream-colored dress with a splash of aqua or cerulean. If you like gradient frames, try a combination of fresh mint with light pink or rich wine with gorgeous purple. 
Animal-inspired prints are on the move this spring! The zebra pattern is all over fashion runways in a classic black-and-white stripe and a colorful mix of florals. You can follow the trend when you shop for maxi skirts and wide-leg pants in bright zebra print hues like tangerine and rose. Accessorize your look with chunky necklaces and beaded handbags. 
More seasonal favorites include animal-inspired leopard and tortoise prints. Do you wear reading glasses or blue light glasses? You can switch your spring style with a retro-inspired rectangle shape frame and a neutral-toned leopard pattern. Gray and olive are some of the best color combinations for leopard eyewear, but you will also look chic in an assortment of wine and gold. 
Try a safari print if you love eyeglasses with an adventurous mixture of colors. Lynx and zebra-inspired patterns in one eyewear frame with colors like teal blue and purple will give your spring ensemble life and dimension. Accent a linen blouse or a crisp white blazer. Other gorgeous safari print colors include pink and sand. 
Spring evokes an alluring and magical energy. Express the season's enchantment with charming, iridescent eyewear! This trend is incredibly flattering for reading glasses frames or blue light glasses with no correction. Some of the most stylish iridescent frame shapes include round cat eye and soft square. You'll even find geometric moonstone eyewear. 
Create a feminine look with iridescent eyeglasses in blush. Shimmering blue eyewear is perfect for spring, but you can create a classic outfit with frames in opalescent shades like clear and smoke. Pair your readers or blue light specs with lightweight denim shirts or flowing floral blouses. With this approach to your spring style, you'll be ready for any occasion. Enjoy a productive morning at the office or a fun evening on the town! 
Earth tones are a wise style choice because they match nearly any outfit. Men and women like them because they work with many eye colors and skin tones. This spring, desert-inspired colors are especially on-trend. These hues reflect the warmth and vibrant energy of the spring and summer seasons. They also make up this year's most popular accessories style if you want the latest looks.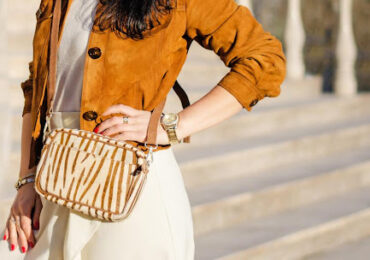 Discover acrylic bracelets and acetate eyewear in sunny, warm colors like rust and tan. If you prefer prints, you can try polarized sunglasses and blue light glasses in a chai tortoise or tan botanical pattern. Wear the Tokyo tortoise print this spring for those intrigued by tortoiseshell jewelry or glasses frames. Featuring warm golden and brown hues, it offers the perfect combination of earthy shades and classic colors. 
Khaki and camel-colored clothing pair well with warm and bright accessories. Contrast amber and bronze hues with a navy blue shirt or a light blue top. Earth-toned eyewear looks beautiful with gold necklace chains and dainty earrings. 
When spring heats up, it's time to hit the coast! Some fashionistas like to shop for a pair of earrings to accent their cover-up or polarized sunglasses for sundresses. No matter what you wear this time of year, plenty of beachy styles and colors will complete your look. 
Choose from dazzling and carefree accessories this season, especially in eye-catching hues like teal and fuchsia. Cobalt blue eyewear mesmerizes with its rich, vibrant color. Get a warm, earthy look at the beach with earrings or eyewear mixed with warm spice and traditional tortoise. Go poolside with purple and floral reading sunglasses or stay inspired through the golden hour with spice and leopard tortoise accessories.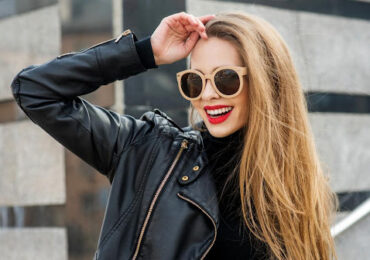 Feel Stylish and Confident This Spring 
This spring, there are stylish looks for everyone. Freshen up your basics with accessories that stand out! It's the perfect time to revamp your closet or prepare for vacation with new eyeglass frame shapes and jewelry in cheerful, radiant colors. Fun patterns and animal prints are an easy and on-trend way to dress up neutrals and add personality to every spring ensemble. Use this list to inspire you and help you find something you like. One pair of eyeglasses or a beautiful handbag can elevate this season's looks and make you feel confident and ready to take on what's next.