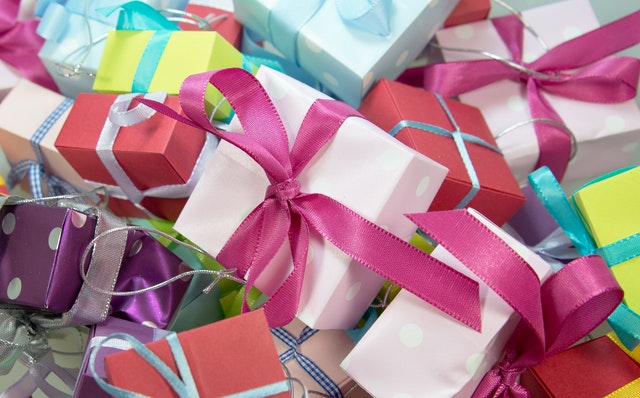 Rakshabandhan honors the special love a brother and sister share. Sisters present their brothers with chocolates and a Rakhi on this day. The brother then presents their devoted sister with a Rakhi gift. Rakhi is a celebration observed since the beginning of time, and religious texts have also referred to it. This day necessitates exchanging gifts between the siblings, just like any other important occasion. Choosing the ideal rakhi gift for their sisters might be difficult for brothers. For your consideration, here is a compiled list of the Best Rakhi Gifts Ideas for Sisters from various categories. You can pick the gift your sister would most like to receive this Raksha Bandhan in addition to the one that meets your budget. After the month of Shravan, the Raksha Bandhan event takes place. Gift delivery in Lucknow is available online, so you can get your gift at your doorstep without going anywhere.
Crossrope:
Is your sister the type to be intrigued by specialized exercise fads? She will then adore the Crossrope. This isn't a typical jump rope, even though it may appear to be one. With ergonomically designed handles that offer a clear rotating system, you can adjust it to your height. The weighted ropes may be switched out, which is the nicest feature. As she acquires experience, she can upgrade to a one-pound weight for extra strength from the beginner backpack's quarter-pound rope.
Audiobook subscription:
Audible provides audiobooks for every interest, whether she enjoys inspiration, education, or fun. Your sister will receive her preferred audiobook each month with an Audible subscription, regardless of cost or duration. She will have complete discretion over the Audible titles she chooses to listen to. She has the option of a free exchange if she doesn't like an audiobook for whatever reason. Even when she cancels her subscription, she is free to keep all of the audiobooks in the collection.
Additionally, she will have access to Audible Original episodes indefinitely. What more could you ask for? The Audible Subscription is fantastic for people of all ages, especially if you enjoy reading and frequently commute to work or school.
Gadgets:
If money is not an issue, you may check out some of the newest technology, including smartwatches, cellphones, Bluetooth earbuds, play stations, tablets, laptops, and more. Make sure the devices you plan to purchase are of the highest caliber possible to prevent lag or misbehavior while in use.
Clothing And Accessories:
As gifts, clothing, and accessories are always in style. This category has one of the widest selections and is accessible to all price points. You can purchase Western clothing, ethnic clothing, sportswear, sunglasses, and eyeglass frames, whether it's a stylish top, a salwar suit, or even the sari, which is always in style. There are many new and fashionable items for you to consider. On this Raksha Bandhan, you can create your combination to make your present unique and precious.
Flowers:
If she enjoys the outdoors, consider giving her some lovely flowers; she will adore them. You might also say that it would be even more amazing if you knew the flowers she prefers if you used them to adorn her room. If you want to gift her a bouquet, you may include some roses, lilies, carnations, orchids, and other flowers that will make her happy.
Makeup kit:
If your sister enjoys wearing makeup, you can select from the category of beauty products. Fragrances, hair care and styling products, makeup brushes, nail polish, and skin care items are all included. You can go for makeup brushes, Kajal liners, or one of them, Caffeine Coffee Moment Skin Care Gift Kits, if you're unsure of which item to pick. It includes a coffee body scrub, coffee face scrub, and coffee body wash.
Personalized Photo Frame:
Is she dependent on taking her pictures? If so, this would undoubtedly be a fantastic Rakhi gift for your sister that she could hang in her room to make a special memory. You can use the picture frame you gave her to decorate the house, making it special and a constant reminder of your wonderful relationship. Personalized Rakhi gifts are available online, so you don't have to worry about how to make the gift more special.
Jewelry:
A piece of jewelry will be ideal for making your sister feel special during Raksha Bandhan if she enjoys accessorizing. It is not required to be made of gold or diamond. She will be delighted to receive a stunning pair of earrings or bracelets from you, so choose one of those.
Also Read: Make The Boyfriends Feel Loved Sending Most Appealing Love Gifts