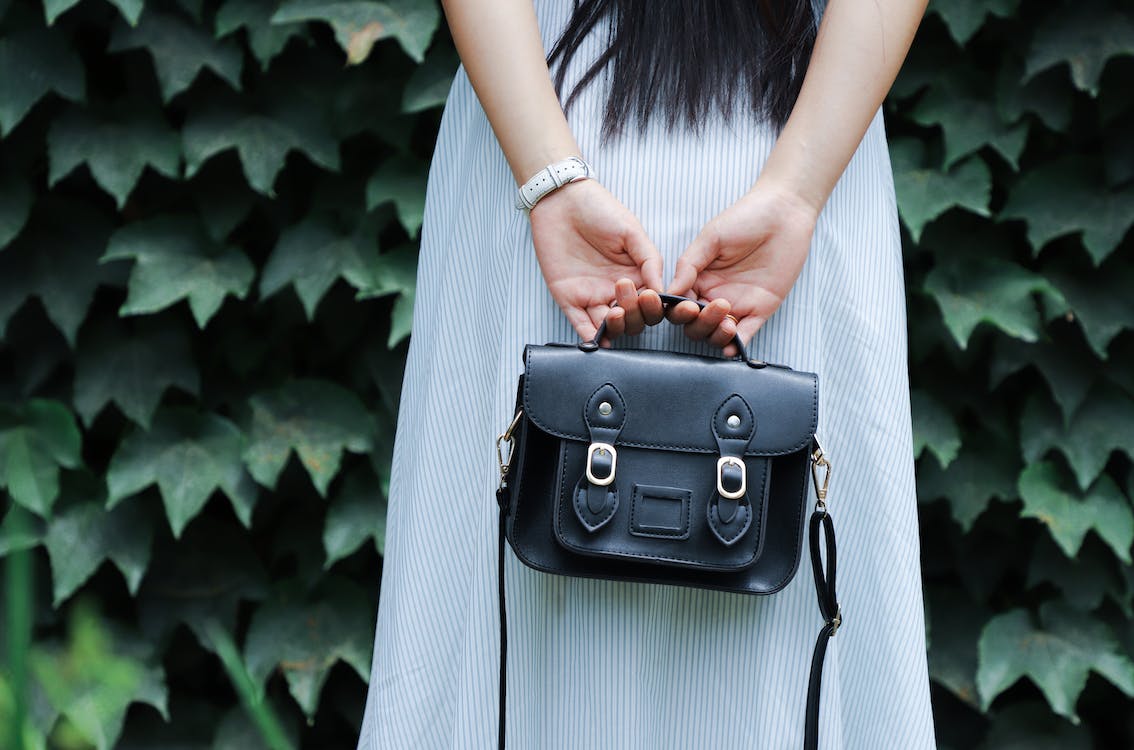 The act of purchasing a bag is a complicated process that involves a lot of decisions that are based solely on you and your individual needs. The main focus of a handbag may be to organise everything you need to carry with you in your daily life, but it is also a vital accessory to complete any look, and has to be reliable as well as functional and stylish. 
 Always Try it On
Your first instinct may be to say something is adorable or cute before buying. But just liking the look of a bag isn't the most important thing, it has to look good on you. Often, stores employ countless tricks to make a bag look a certain way, this doesn't mean it will look as good on you as it does on a mannequin. So take the bag and try it on. By holding the bag in your hands and seeing yourself in the mirror, you'll be able to get a complete picture of what the bag looks like to you. As a bonus, you may even get some inspiration, does the bag already suit some of the clothes in your wardrobe? Or does it look unflattering on you? Overall when buying handbags for women, whether for yourself or a loved one, making sure it suits is important. 
 Know the Size of The Bag
Bag material isn't the only thing to consider when deciding on a bag. You also need to look at the size of the bag. This is important as you need to be able to carry everything you want, for the occasion you need the bag. For example, if you're heading on a night out, you do not want a massive shopper bag. But if you're heading out shopping, you do not want a tiny clutch. So make sure the bag suits your needs, and also suits you. Some bags don't suit your proportions, and that's okay, there will be a bag that does. 
 Which Model of Bag Suits You
Beyond just the size of the bag, the model has to fit your style, figure and personality. The best rule here is to choose the bag that is opposite to the lines of your body. This way you will have a bag that compliments your physicality. If you're tall and lean, go for a rounder bag, and vice versa. This is just a general rule, so if you feel like you want to break it, that's fine, as long as you like the way you look. 
 Is The Bag Comfortable? 
When you try the bag on, you need to make sure you think of the comfort factor, more than just how it looks. This is because some bags may just be uncomfortable. Sometimes the straps are too wide, or made from uncomfortable fabric, maybe the bag is too heavy or has fixtures that are noisy or crinkly and that irritates you. Regardless of why it may be uncomfortable, its best to rule this out early. 
  Will This Bag Match My Style? 
This is probably one of the most important questions to ask yourself when it comes to buying a bag. If you purchase a bag that doesn't align well with you and your own style, it will gather dust at the back of your wardrobe, and that's not considered a good investment. To avoid this, try to know what you want before heading to the store, or head in with some inspiration and knowledge about your wardrobe and what you like personally. Remember, this is your bag, so your input is the most important. 
 https://au.louisvuitton.com/eng-au/homepage
Choose Louis Vuitton 
 When it comes to choosing a new handbag, you can't get past Louis Vuitton. The home of quality, style and creativity, Louis Vuitton carries a wide range of handbags. This range includes carrying sizes, colours and more. 
 If you're interested in a new designer handbag, head to Louis Vuitton.