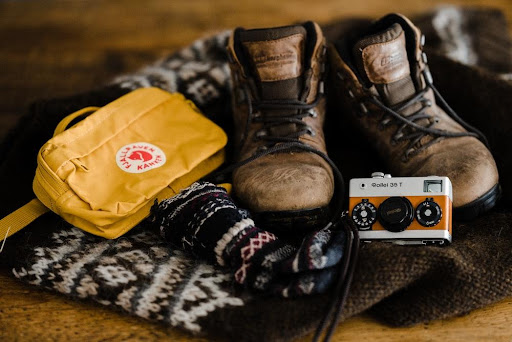 Fashion moves fast; everyone knows that. What's in one minute can go out the next. That being said, however, whereas some trends bite the dust, never to be seen again, others remain timeless. Some clothing you can slip on no matter what year it is and still appear to be moving perfectly with the times. Below is a look at some of the trends that you can expect this winter, some of which feature clothing that will always be on trend regardless of the year.
Puffer jackets
Puffer jackets are another way to stay warm and stylish this winter, whether you're looking for one for you or for the man in your life. They come in a variety of shapes and sizes and offer different degrees of warmth. In fact, puffer jackets have become a competitive arena as more and more brands start to develop puffer jackets and try to claim a share of this market for themselves. The puffer jacket is one coat that's always going to be on trend.
Low rise pants
This trend perhaps pushes the boundaries a little bit as it's a question of how comfortable you are with part of your underwear showing. But the bottom line is that these bottoms are in. They don't cut too much into your waist and, as you can imagine, are a casual style. You can round the look off nicely with the ever-versatile white tank top and, for extra warmth, another layer in the form of a biker jacket. 
Leather 
Leather is one of those materials that's always going to be in, so you might want to consider some leather pants or a jacket for the season. It's a highly trans-seasonal material, too, which means you can get use out of it in the autumn, spring or, if you can stand the heaviness, the summer. The smooth texture of leather injects interest into your outfit. Why not mix it with your knits, silks or cottons? It works like a dream.
White tank tops
Just because it's winter, it doesn't mean you can't show a little skin if you want to. White tank tops are in (and they always will be). This is going back to basics but totally worth it. White tank tops are easy to pair with other items of clothing, — jeans, micro-minis or skorts that look like minis are all options — and are affordable. You can go sophisticated with a leather tank top or with a rubberier style. Either way, you'll look the part effortlessly. 
Thick knitwear
This is such an obvious choice but one still necessary to include. A chunky oversized jumper is a statement piece and a good standalone one. You don't need to do anything except pair it up with some decent jeans or a midi skirt and some nice boots. 
Thigh-high boots
Knee-high boots and ankle boots aren't going to have it all their own way this winter. That's because thigh-high boots are making a comeback. They work well with leggings, black jeans and sweater dresses. The longer the better. 
Strong shoulders
Remember the days of power dressing? Well, they're making a return… sort of. Clothing with wide shoulders is appearing on runways in more than one continent. The most important piece in a lot of collections in which the shoulders are exceptionally wide is the oversized blazer. 
If you're looking to draw members of the opposite sex to you, layering an oversized blazer over a mini skirt or even over a sophisticated dress is one way to make it happen. It's sexy and classy at the same time and you'll look as confident as the shoulders make you feel.
It won't be long before the cold season is upon many countries and people will be wishing to adorn stylish clothing while staying warm. Expect to see the trends above emerge this winter.